Regular price
$6.00 USD
Sale price
$4.00 USD
Unit price
per
Sale
Sold out
Annona neosalicifolia "Araticu-una" Seeds
Annona neosalicifolia, also known as "araticu-una" in the Tupi language, derives its name from its araticu, meaning soft-dough fruit texture, and una, meaning black.
Annona neosalicifolia typically reaches a height of 6 to 8 meters and features a brown trunk with whitish spots, measuring around 30 to 40 cm in diameter. Notably, the tree's new branches grow in a distinctive zigzag pattern. The leaves are one main leaf - not compoundsimple, exhibiting a yellowish-colored stalk that joins a leaf to a stempetiole or short stem, measuring approximately 0.8 to 1.7 cm in length. With a narrow oval shape tapering to a pointlanceolate shape, cuneate base (wedge-shaped), and acuminate or tapered the highest point or vertex of a plant stemapex, the leaf blade spans 5 to 12 cm in length and 1.5 to 2.9 cm in width. A key characteristic for identifying this species lies in its hairless (glabrous) and narrow from base to the highest point or vertex of a plant stemapex (widest near the middleelliptical) leaves.
The cream-colored flowers of Annona neosalicifolia are originating from the axilaxillary and helix-shaped, comprising three petals with glandular structures that secrete nectarnectaries situated at their base. As for the fruits, they are made of multiple carpels - sectionedsyncarpous, indicating a union of several segments, with or without seeds. The fruit's surface showcases a bordered bark adorned with salient punctuations. These yellow fruits, marked with black spots, can reach lengths of up to 7 cm and widths of up to 5 cm.
If you like
Annona neosalicifolia "Araticu-una"
, you might also like
Annona mucosa "Rollinia"
or
Freight Forwarding
Share
View full details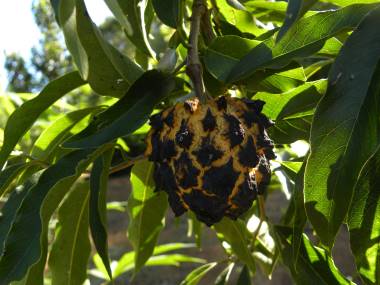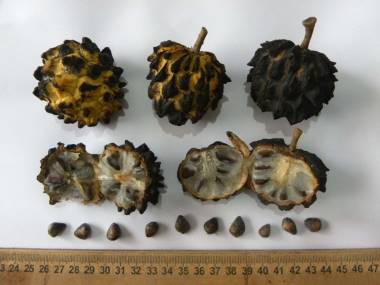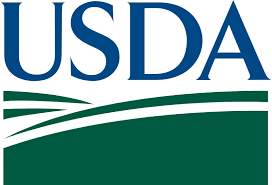 Looking to Ship Internationally?
Phytosanitary Certificate
Regular price
$100.00 USD
Regular price
Sale price
$100.00 USD
Unit price
per
Sale
Sold out
Share
View full details