Regular price
Sale price
$12.00 USD
Unit price
per
Sale
Sold out
Eugenia cereja "Cereja do Mato" Seeds
Eugenia cereja, also known as "Cereja do Mato", is a tree native to Brazil found in dense and mixed ombrophilous forests in the states of Paraná and Santa Catarina. It can reach 2 to 5 meters in height when grown in full sun, while in the forest it can reach up to 20 meters. The tree has a straight trunk, oval and dense canopy of a treecrown with thin and abundant branches. The leaves are stiff, dark green, oblong and measure between 3.5 to 9 cm long by 1.5 to 3 cm wide. The flowers are born on the stalk bearing a flower or fruitpeduncles from 8 mm to 2.5 cm in length and measure 2 cm in diameter when opened.
The fruits are oblong berries that measure 2 to 3.2 cm in length by 1.5 to 2 cm in width, with reddish pulp and involving 1 or 2 seeds. Fruiting occurs from December to January and the fruits are consumed in nature and highly appreciated for their indiscernible flavor. They are also used to decorate sweet dishes and can be used to make juices, fizzy drinks, ice cream, and jellies. Eugenia cereja is also an ornamental plant and can be grown in gardens or orchards, and is important in environmental recovery projects and agroforestry systems.
Share
View full details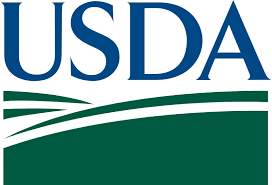 Looking to Ship Internationally?
Phytosanitary Certificate
Regular price
$100.00 USD
Regular price
Sale price
$100.00 USD
Unit price
per
Sale
Sold out
Share
View full details